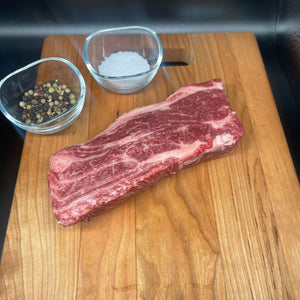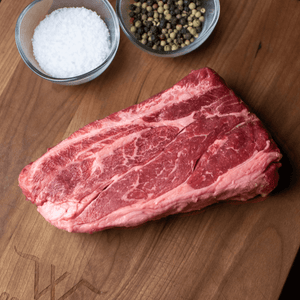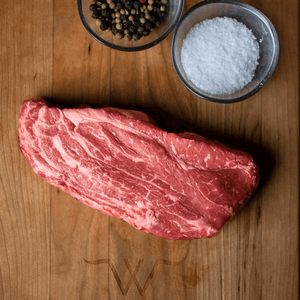 The name Delmonico was originally coined in a New York steakhouse in the 1930's. Today, the name gets used for a few different steak cuts, creating some confusion. Our Delmonico is a chuck-eye steak; essentially a chuck roast that has been sliced into steaks. Savvy beef buyers know that the chuck is the most well-marbled primal, and these steaks prove it. They may be odd-looking, but when flavor matters most, the Delmonico is a great budget option.
Average weight: 10 oz.
Your choice of fresh or frozen
Locally raised and processed 
Ships in eco-friendly insulation
Silver Label: Traditional beefy flavor with elevated tenderness. Intramuscular fat percentage of 10-15%.
Gold Label: Hints of buttery flavor to go with exceptional tenderness. Intramuscular fat percentage of 16-24%.
Platinum Label: Maximum richness, tenderness, and buttery flavor create a world-class steak experience. Intramuscular fat percentage of 25%+.
Reserve Label: An elusive class of truly extraordinary beef, consistent with the quality found in Japan and rarely found in America. Intramuscular fat percentage of 40%+.
Learn more about our labels here.